These Decadent Chocolate Brownies are the most dense, moist, rich, fudgy, amazing brownies you'll ever have!
Do not, I repeat, do NOT make brownies from a box ever again! O.K. Sorry for being so bossy. But I care about you and the food you eat. I only want you to eat the best stuff, and that includes these brownies.
Brownies from a box do not even approach the marvelousness of these home made chocolate brownies. Brownies from a box turn out kind of flat and gummy, and when you try to cut them, they just shred. (I know you know what I'm talking about).
Not so with these brownies. These brownies are thick and hold together when you cut them. Yes, the top will crack a little, but you'll still be able to get clean cuts with nice, flat sides. Appearance is important.
But the taste is paramount, and right here is the best brownie of all the brownies. That might be making a bold claim. You'll just have to test them out and see if I'm right! I was astounded the first time I made these. I will not confess how many I ate. Needless to say, it was a lot, and I am not sorry. I will also not confess how many I ate the second and third time I made them. Or any time since. But if you were to look at my physique, you would certainly notice that these brownies have made their presence known.
Ingredients for Decadent Chocolate Brownies
semi-sweet chocolate chips
butter
eggs
sugar
vanilla
flour
baking powder
salt

How to Make Decadent Chocolate Brownies
This recipe is a little different from other chocolate brownie recipes in that it uses melted chocolate rather than chocolate powder for all its chocolatey goodness. You melt chocolate chips with butter until you get a lovely, glossy pool of chocolate.
In a separate bowl, you'll mix together five eggs (yes, five!) and two cups of sugar. Then you'll add your slightly cooled chocolate mixture along with some vanilla.
All that's left is a simple addition of your dry ingredients. Once everything is mixed in, you'll pour the batter into a greased 9×13 pan and bake for 35-45 minutes at 350 degrees F. I like to line my pan with aluminum foil and spray it with cooking spray. Then I can easily lift all the brownies out of the pan and cut them once they've cooled.
Recipe adapted from Sadie's Better Brownies, found in Josi Kilpack's book,
Lemon Tart
.
Today's Freebie!
Decadent Chocolate Brownies
These Decadent Chocolate Brownies are the most dense, moist, rich, fudgy, amazing brownies you'll ever have!
Ingredients
3

cups

semi-sweet chocolate chips

1

cup

butter

(two cubes)

5

large eggs

2

cups

sugar

1

Tbsp.

vanilla

1 1/2

cups

flour

1

tsp.

baking powder

1/4

tsp.

salt

1

cup

walnuts or pecans

coarsely chopped (optional)
Instructions
Preheat oven to 350 degrees. Melt the chocolate chips and butter together over low heat on the stove, being sure to stir frequently. Alternately, you can heat the butter and chocolate chips in the microwave in 30-second increments, stirring between each heating until smooth. When completely melted and incorporated, set aside to cool slightly.

In a separate bowl, mix together the eggs and sugar. Add the vanilla and the melted chocolate mixture and stir.

Add the flour, baking powder, and salt. Mix well. Add nuts if desired.

Pour into a greased 9x13 pan and bake for 35-45 minutes, or until a toothpick comes out of the middle with just a few crumbs.

Remove from the oven and let cool before cutting into 2-inch squares. Makes 24 brownies.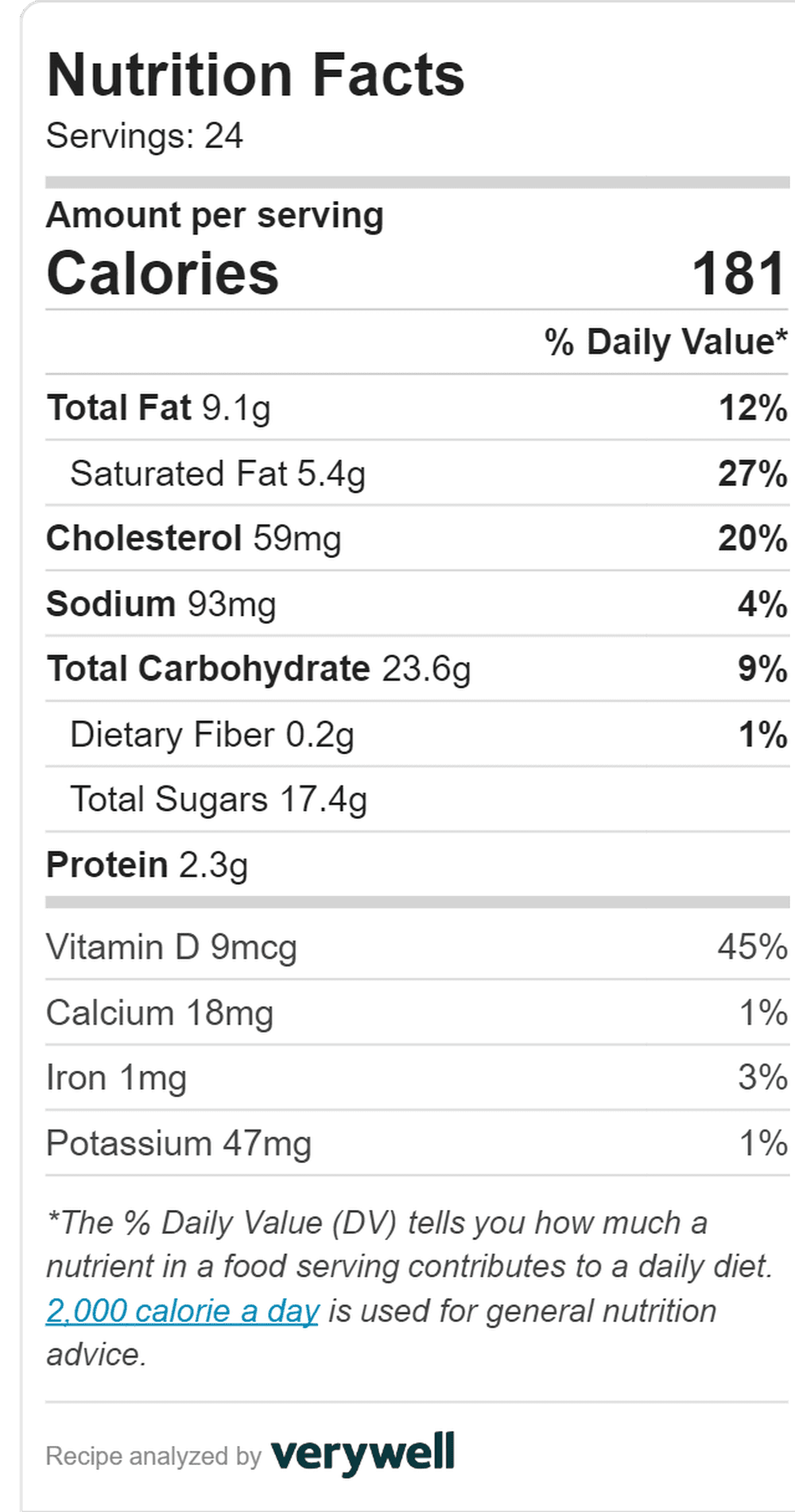 Pin me!